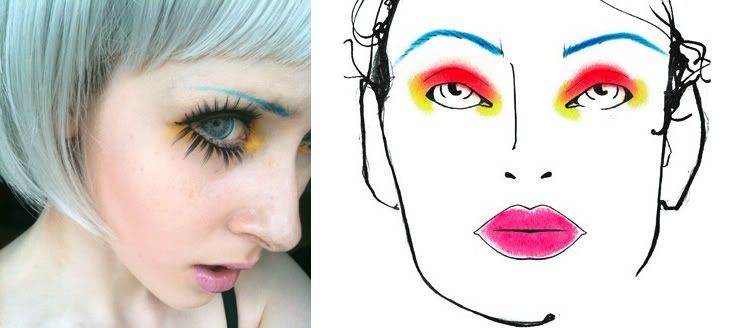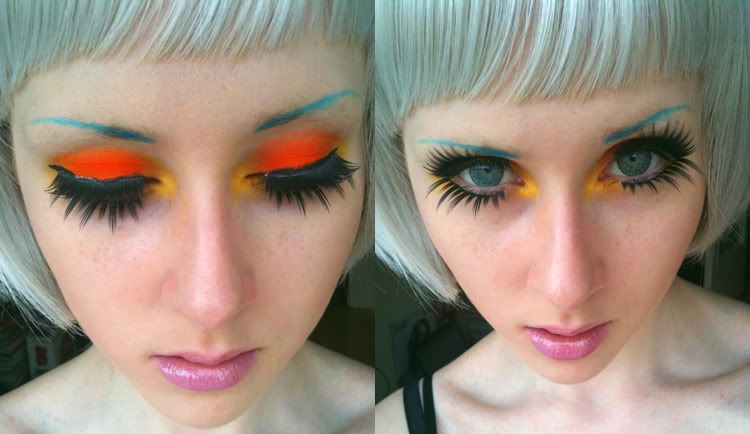 Niklas kuivailee hiuksiaan parhaillaan. Itse olen vielä puolipukeissa, mutta tosiaan tänään päätin toteuttaa
MAC
in meikin Pariisin A/W 2010
Manish Arora
n muotinäytöksestä. Ohjeistuksessa lukee että ripsiväriä ei tule, mutta halusin itse lisätä jotain omaa, joten laitoin tekoripset. MACin sivuilla lukee itse lookista ihanan inspiroivasti:
MANISH ARORA
"I wanted the makeup to look like colored lights on the face - very youthful and psychedelic. I imagined Louise Brooks going down a rabbit hole and finding herself at a techno rave. It's a celebration of color." - Kabuki


Kiitos jo nyt tulleista kysymyksistä alempaan merkintään! Olen hieman suunnitellut että meikki/muoti jne aiheisille kysymyksille tekisin ihan videonkin, joten pystyn näyttämään myös itse tuotteet fyysisessä muodossaankin, kuten esim lempiasusteitakin on jo kysytty yms =) !
My bf is blow-drying his hair right now. I'm still half-dressed up. However, today i decided to try out MAC's makeup for Manish Arora's Paris A/W 2010 show. In the instructions they said it doesnt have any mascara with it but i wanted to add something own so thats why i'm wearing fake eyelashes. MAC also has written about the look in a way i found really inspiring! (read it above).
I haven't yet got any questions in english but if you do ask about makeup or fashion or anything related i will be posting a video especially for those. For example if you ask what's my favorite hair product i can show it in the video too =) !